By Matilda Kreider
Everyone knows Elf, Home Alone, and The Polar Express. Here are fifteen beloved older movies you may not know as well.
15. Mister. Magoo's Christmas Carol (1962)
This animated TV version of Dickens' "A Christmas Carol" features the character Mr. Magoo as a Ebenezer Scrooge-type who doesn't believe in Christmas.
14. The Little Drummer Boy (1968)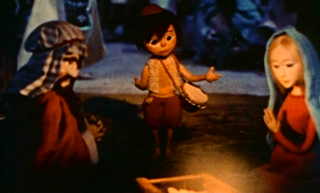 Using the stop-motion style made famous by Rudolph the Red-Nosed Reindeer, this 25-minute TV short tells the story of an orphan drummer boy who has lost his love for humanity until he encounters three wisemen while on the way to Bethlehem.
13. Frosty the Snowman (1969)
Everyone knows the story- neighborhood kids find a magical top hat that brings their snowman to life- but not everyone has seen the original 25-minute TV short. It has multiple sequels, including Frosty Returns.
12. The Year Without a Santa Claus (1974)
In this stop-motion TV special, Santa decides to go on vacation and leave Christmas up to his elves to see if they can prove that people still believe in Santa Claus.
11. Holiday Inn (1942)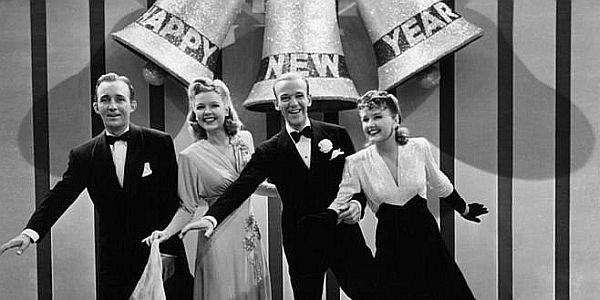 Featuring legends like Fred Astaire and Bing Crosby, this movie is about the romantic escapades of performers at a hotel. It was the precursor to the more well-known Crosby film White Christmas.
10. A Christmas Story (1983)
Though not as old as the others on this list, A Christmas Story belongs on this list. Ralphie's triumphs and trials in the days leading up to Christmas have become beloved to many film lovers.
9. White Christmas (1954)
Bing Crosby returns in this follow-up to Holiday Inn, this time playing a member of a two-man singing group. His group, along with a female singing duo, plans a Christmas show to save a failing inn in Rural Vermont.
8. Christmas in Connecticut (1945)
This romance-holiday film starring Barbara Stanwyck and Dennis Morgan follows the story of an independent big-city journalist who poses as a homemaker for her newspaper recipe column. As a publicity stunt, she's forced to invite a WWII veteran to "her" Connecticut home, where it won't be long before everyone learns the truth about her.
7. Rudolph the Red-Nosed Reindeer (1964)
We all know the Rudolph song, but did you know it was this stop-motion TV special that created the story of Rudolph as we know it? This version goes back to Rudolph's roots and gives background on the bullying he encountered before coming to the aid of Santa Claus that foggy night.
6. Scrooge (1970)
Scrooge is one of the most famous representations of Dickens' A Christmas Carol. Miserable Ebenezer Scrooge is visited by the ghosts of Christmas Past, Present, and Future to encourage him to change his miserly ways.
5. Santa Claus is Coming to Town (1970)
My most favorite stop-motion TV special tells the story of Kris Kringle, from birth to becoming Santa Claus. Narrated by Fred Astaire and featuring Mickey Rooney as the voice of Kris Kringle, this film is the source of the songs "One Foot in Front of the Other" and "Santa Claus is Comin' to Town."
4. A Charlie Brown Christmas (1965)
What's more in the holiday spirit than Charlie Brown's desperate attempts to send the message "Christmastime is here, happiness and cheer"? From the nativity pageant to Charlie's sparse little tree, this 30-minute TV short is an iconic must-see.
3. A Miracle on 34th Street (1947)
Some may know the 1994 version featuring Mara Wilson (who would later play Matilda in Matilda), but this is the original. A man claiming to be the real Kris Kringle begins work as the Macy's Santa Claus and begins to draw attention from psychologists and Santa-lovers alike. Natalie Wood (Maria in West Side Story) adorably plays a Santa-skeptical, wise-beyond-her-years little girl.
2. Dr. Seuss' How the Grinch Stole Christmas! (1966)
We all know the debate over the 2000 live-action version of Dr. Seuss' How the Grinch Stole Christmas and The Polar Express, but neither compares to the original 25-minute TV special. It's my go-to Christmas Eve midnight movie- the story of the Grinch stealing Christmas cheer from Whoville on Christmas Eve and learning the error of his ways is just right for the occasion.
1. It's a Wonderful Life (1946)
Not only is this my favorite Christmas movie, it is my all-time favorite movie. It follows George Bailey (played by Jimmy Stewart), a great guy who loses his way as parts of his life turn out differently than he had hoped. On Christmas Eve, he tries to commit suicide but is saved by an angel who shows him what the world would have been like if he had never been born. It escapes cheesiness by being very real and beautiful- if you watch only one movie off the list this winter break, make it this one!
Here at the Buzz we hope you have a great winter break- we'll see you back at BHS on January 4th.